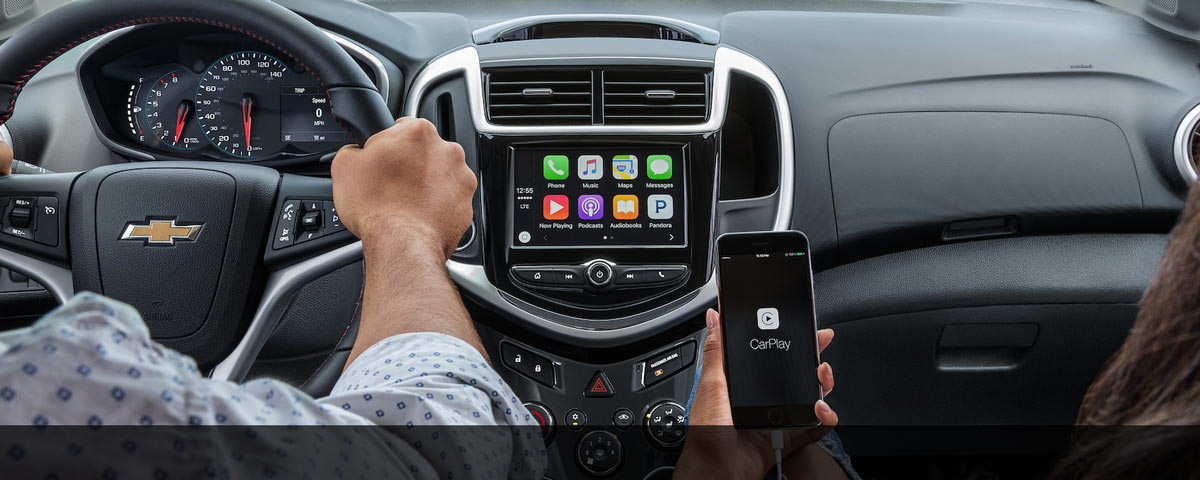 You can keep your eyes on the road and your hands upon the wheel with Apple's CarPlay™.
Integrated into select Chevrolet vehicles with MyLink infotainment systems, Carplay enables iPhone user to display certain apps and functions directly on the infotainment display and via voice commands, allowing you to keep your attention on the road.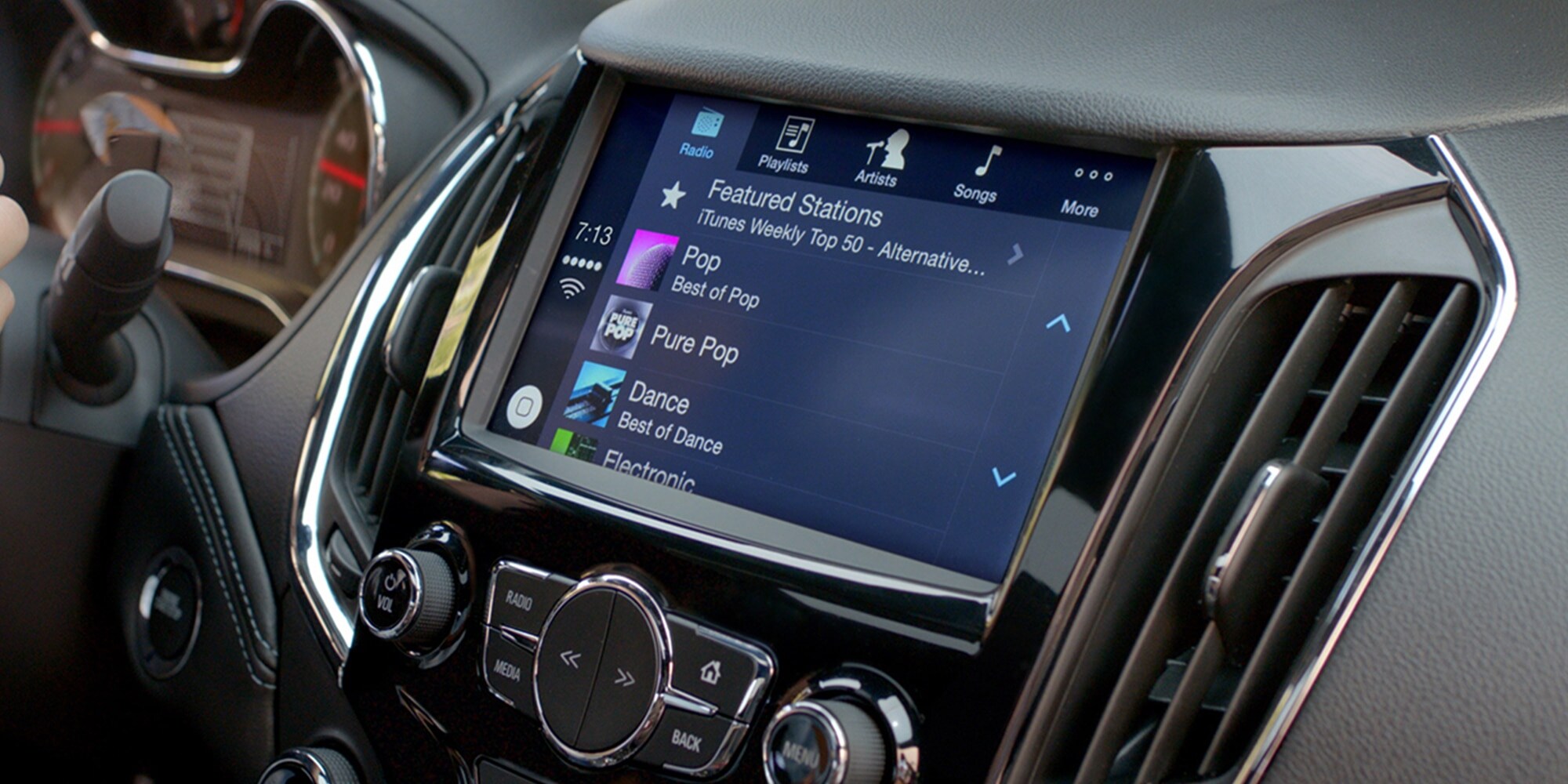 Key Features
Maps
Apple Maps comes to the Dashboard - including turn-by-turn directions, traffic conditions and estimatedtravel time.
Message
Integration with Siri means you can send, read and reply to text messages without ever having to look at your phone.
Phone
Make, answer or return calls with assistance by SIri
Music
Access your favourite artists, songs playlists and even iTunes Radio using your car's built-in controls.
Podcasts
Sometimes podcasts are in order - brush up on learning about the latest news, information, or fandoms whether you are on a long trip or a stuck in traffic commute.
Did we mention that this can still happen even while you passenger is using the phone for other functions? Keep your teenager busy with a game while you listen to your music.