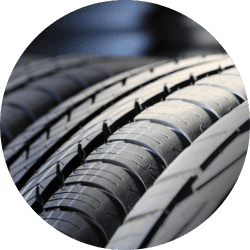 TIRES
Rotate Every 12,000km
The first tire rotation is the most important! The torque delivered by your EV can lead to increased stress on your tires. By rotating your tires regularly, wear is distributed more evenly, maximizing traction and safety on the road.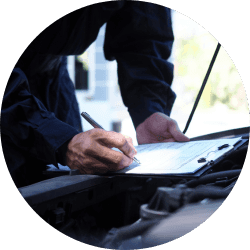 VEHICLE HEALTH CHECK
Every 12,000km
An inspection for your EV is vital for safety, performance, warranty compliance, resale value, and early problem detection. It is recommended to have inspections performed by certified technicians with expertise in electric vehicles to ensure a comprehensive evaluation of your EV's condition.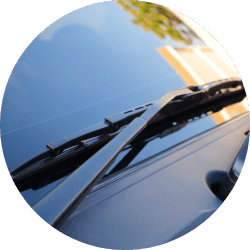 WIPER BLADES
Inspected Regularly
Checking wiper blades is crucial for visibility and safety. Worn or damaged blades can impair visibility during inclement weather and may even damage the windshield. Regular checks ensure clear visibility and prevent costly windshield repairs.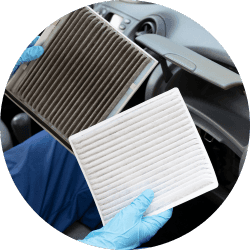 AIR FILTERS
Replace Every 36,000km/24 months, whichever comes first
Regularly replacing the cabin air filter improves the overall air circulation, filters out pollutants, and enhances the comfort and well-being of passengers. It also helps maintain the performance of the vehicle's heating, ventilation, and air conditioning (HVAC) system.